Post by walleyed on Jul 27, 2020 16:53:41 GMT -5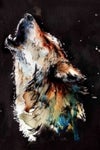 There's still time for NYSTA to reveal how they felt about NYS DEC,
Bureau of Wildlife taking away a week's worth of Northern Zone
Muskrat season "So they could better align the water trapping seasons
and avoid confusion among trappers about season openers".
What a load of bull-chit.
NYSTA could still come out with a position on the "proposal" and
go to bat for us Northern Zone muskrat guys and save us from
losing out on a week's worth of trapping opportunity and 50%
of my fall muskrat catch.
That's what NYSTA is for, right ?
To protect NY trappers from trapping regulations that hurt trappers.
To ensure that any regulations adopted are based on actual science,
and sound wildlife management practices, not for the convenience
of Encon police or Furbearer Biologists who have other motives
that are left unspoken.
I never heard from a County rep on this proposal, nor on the website,
nor from a news letter, nor from the JTI chair, or from the board of
directors many of whom were present at the fur sales this spring,
or in person while I was selling my spring rat catch.
Not a peep. Wonder why that was ? maybe because they didn't want me
to know because I might make noise. Better to keep it a secret.
It got slipped by under the rug, without ANY warning to membership.
Kudos to Jim Patrician for bringing it to our attention.
I'd like to request that the board of Directors, my county rep,
and The JTI chair come out against this proposal in the NYS Register
by commenting on my behalf before the close of comments on August 3rd, 2020.
Actually, I demand it, as I am entitled to representation as a dues
paying member who has volunteered plenty of his time
with NYSTA until Gamba ran off with our funds.
It's time for a payback from NYSTA for all my volunteer time,
and membership dues payed, to represent me in this manner.
walleyed